Certified installers
The Marvin Windows and Doors certified installer training program ensures that there will be properly trained professionals who are ready to confidently and correctly install Marvin Windows & Doors . In conjunction with Marvin, Boone County Millwork offers factory-certified installation training for all Marvin products. Contractors that complete the training will earn the endorsement of "Certified Installer." These installers already possess years of industry experience, so this training only serves to further their expertise. The endorsement of a "Certified Installer" provides an official seal of approval, so you know your installation was done by a true pro. Read their bios below and click the links to visit their websites.
---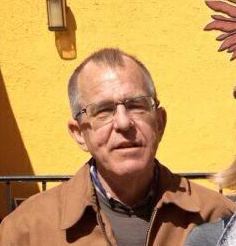 Senior Hand, LLC
Phone: 573.489.6058
Email: rodeperry@yahoo.com
Senior Hand, LLC is a well established, family owned business that caters to your handyman, repair and rebuild project needs. We offer great prices and friendly customer service that is unmatched. Our company is a one stop full service that provides services for all needs. We develop long term relationships that become a part of our family business.
---

ODD Job Jay
Phone: 573-445-6277
Email: jay@oddjobjay.com
Website: oddjobjay.com
Seasoned and professional handyman ready to help you with your home improvements, seasonal work, fencing or any other project.
Licensed and insured.
"Yep i can do that."
---
Dimensions in Wood
Phone Number: 573-474-9988
E-mail: bobhoell@dimensionsinwood.com
Website: dimensionsinwood.com
As a home remodeler, doors are so important. We do kitchen remodeling so the doors and windows are an integral part of our projects. Offering certified installation of the products adds to our professionalism.
---
The names of the services providers listed herein are being provided as a service to our customers, but those service providers are not agents or employees of Boone County Millwork, LLC.